Iowa Writers Workshop

Branding
The Iowa Writers Workshop is the first and most renowned creative writing degree program in the United States. It has the spirit of an arts colony with the backing of research university.

This rebrand channels the two sides of the Iowa Writers Workshop: the free-spirited community and the structured program. The design is inspired by the writer's medium: pen ink.
Graphics exploration
The logo was created to be a neutral frame for other graphic elements.
Logo Variants
Patterns
Brochure
Business Cards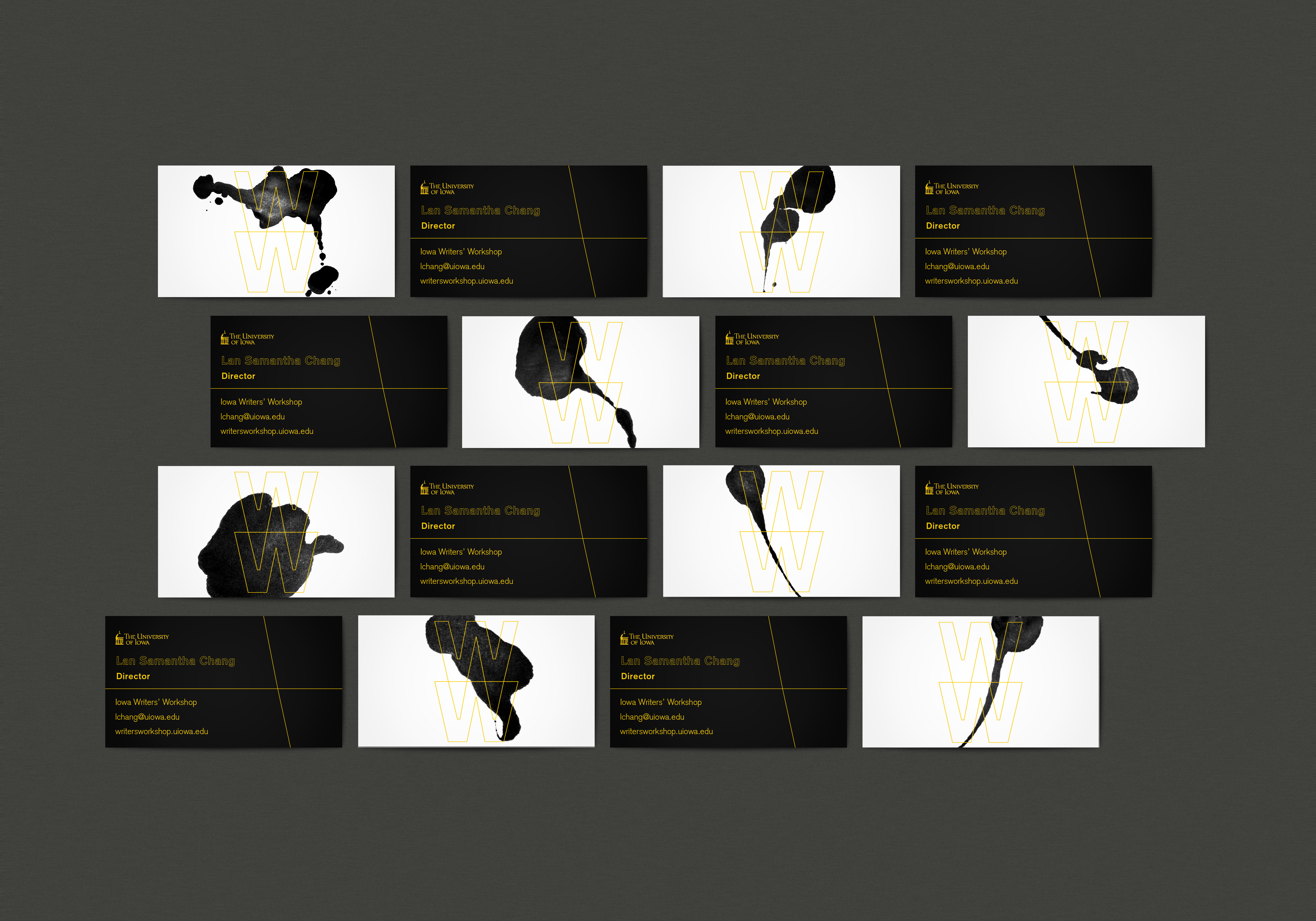 Posters
Mural
Wayfinding
On-Campus Banners

Swag